3CX Phone System Features
Evolve Your Communications With 3CX Phone System
3CX Phone System is a software based PBX that works with SIP standard based IP Phones, SIP trunks and VoIP Gateways to provide a full PBX solution – without the inflated cost and management headaches of an 'old style' PBX. Used by more than 30,000 companies globally, 3CX has been recognized for its innovation and cutting-edge technology.
3CX is the best price performance option. The phone system allows you to create almost any configuraiton you need, starting from a simple interactive voice response and ending with a complex system with customised call flows.
- Kaspars Bergs, Infrastructure Department Manager
4Finance
Halve your Telephone Bill and Increase Sales
With 3CX, companies can reduce their telephone costs by up to 80%, by leveraging SIP trunks, WebRTC, free calling to remote extensions and offices and reducing the number of fixed telephony lines. With the CRM integration, agents get a customer name rather than a number.
Save on call costs by lowering mobile & customer service number bills
Easily add and remove extensions – no per user license
Know who's calling with CRM integration -increase customer satisfaction
Leverage existing hardware, wiring and low cost open standard hardware
Take your Extension Anywhere
3CX includes clients for smartphones and Mac or Windows laptops that allow users to use their office extension from anywhere, seamlessly integrated as if they were in the office. Not only are all calls to the office free of charge, but employees can leverage one single number and make a professional impression.
Take your extension everywhere you go
All calls are free of charge – slash your mobile phone bills
Increase productivity – work from anywhere
One number – Don't give out your personal mobile number
An Easy to Install and Manage PBX
Plug and Play Configuration of Phones, Gateways & SIP Trunks
Plug-in an IP Phone or Gateway to your network and 3CX will automatically configure them, saving you countless hours of configuration time and removing the learning curve. Connect a SIP trunk within minutes with pre-configured templates for most popular SIP trunk providers, including end to end support from 3CX.
Configuration templates for supported IP Phones, SIP Trunks, Gateways
No need to figure out complex IP Phone / Gateway or SIP Trunk settings
Guaranteed interop and support from 3CX for end to end solution
Inbuilt template for easy configuration of VoIP Providers / SIP Trunks
Easy, Network-Wide Management of IP Phones & Softphones
Plug-in an IP Phone or Gateway to your network and 3CX will automatically configure them, saving you countless hours of configuration time and removing the learning curve. Connect a SIP trunk within minutes with pre-configured templates for most popular SIP trunk providers, including end to end support from 3CX.
3CX was remarkably flexible and easy to install. It was also extremely simple to manage and being able to run 3CX on Windows Server offers great peace of mind.
- Dustin Adam, Director of IT
RE/MAX Eastside Brokers / RE/MAX Metro Realty, Inc.
Upgrade IP Phone firmwares from the 3CX Management Console
Each new IP Phone firmware is tested by 3CX to avoid interop issues
Reprovision, reboot IP phones remotely
Configure advanced IP phone options from the console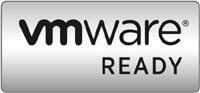 Virtualize with Hyper V and VMware or Install on Existing Server
The power of 3CX lies in the fact that it is entirely software based. Leverage your existing servers and take full advantage of their power and reliability, without having to add yet another difficult to manage "appliance" to your server room. Get easy backup and redundancy to boot with Hyper V or Vmware!
Completely software based
Leverage existing servers
No need to add another 'black box' appliance to your server room
Easy backup and redundancy to boot with Hyper-V or Vmware
Slash your Telco and Travel Costs!
Reduce your Phone Bill by 80%
Teleworkers or people working from outside the office can make calls free of charge – saving you significant charges. Connect remote offices by using bridges and all calls between offices are free. International DIDs and IP Telephony allow customers to call you cheaply and increase customer satisfaction.
Connect remote offices with bridges and eliminate interoffice call charges
Teleworkers or traveling sales people make free office calls
Save on monthly call costs using SIP trunks
Leverage WebRTC & reduce 800 number phone bills
A PBX Which Doesn't Break the Bank
Traditional PBXs or indeed black box appliances are difficult to scale. Add more extensions and you are hit by licensing costs, underpowered hardware or you run out of ports. Not so with 3CX – add extensions, lines, features at no cost and avoid dreaded PBX replacements!
No per extension licensing
Scale up to thousands of lines and extensions without extra hardware
No additional training is required
Unified Communications features at no additional cost
3CX Phone System is proving flexible and reliable, and it's on target to reduce our ongoing telephony maintenance, line rental, support, and call costs by 70 percent per annum, about £70,000 ($99,610 USD).
- Stephanie Stephenson, Director of Customer Services
Wiltshire College
Cut Travel Costs With Integrated Web Conferencing
3CX's integrated web conferencing solution saves you travel time and money by allowing users to host web meetings and enjoy face-to-face communication wherever they are. Attend meetings around the world with the cutting edge WebRTC technology of 3CX WebMeeting.
Eliminate expensive Web Conferencing Services
All 3CX users licensed free of charge
Save on call conferencing costs
No monthly subscription fees
Unified Communications Made Easy
See Presence of Colleagues
The ability to view the status of other colleagues ("Presence") is a great time saver avoiding unnecessary call transfers or voice mail tags and makes managing and working with remote employees easier than ever. Need some quiet time to finish a project? Customize your status and prevent any annoying disturbances.
Eliminate expensive voice mail tags
Avoid unnecessary call transfers that irritate customers
Visible from all 3CXPhone clients: Mac, Windows, iOS & Android
Deliver Faxes & Voicemail to Inbox
Inbound faxes are converted to PDF and forwarded to users via e-mail, without requiring any fax server software. Likewise voicemails are converted to sound files and forwarded via e-mail.
Forward voicemails to inbox
Listen to voicemails without calling in
Faxes are received as PDF files in your email
Instant Messaging / Text Chat
Allow employees to communicate together via text chat, without the need to rely on third party internet messaging systems. 3CX users can send and receive text messages via the 3CX Windows, Mac, iPhone and Android clients from anywhere.
No need for third party messaging systems
Send text messages, links and more at no additional cost
Available on Mac, Windows, iOS and Android
Unparalleled Mobility with 3CX's Leading Android and iOS VoIP Clients
Acclaimed Android and iOS VoIP Clients
3CX features native Android and iOS VoIP clients that are continuously updated and tested and set the standard for mobile phone VoIP clients. With an inbuilt tunnel to avoid remote firewall issues, calling from over 3G or from any Wifi hotspot is extremely reliable. 3CX Android and iOS clients fully support PUSH, allowing the phone to be on standby and save battery life.
Most advanced and reliable Android & iOS VoIP clients on the market
No additional licensing costs for softphones
"PUSH" notifications save mobile battery life
Inbuilt SIP tunnel/proxy resolves any remote firewall issues.
Use Your Extension From Anywhere
With the 3CXPhone VoIP clients for Android and iOS you can take your extension wherever you go. 3CX delivers the one number concept meaning that you no longer have to give out your mobile number. Set your status so your colleagues can see whether or not you are available to take a call.
Make and receive calls from your smartphone – at no cost
Set your status to available, away and out of office from your smartphone
One number concept
See the presence of your colleagues from anywhere
We are extremely pleased with 3CX Phone System, which since its installation has performed very well. The phone system is extremely user friendly and we are now able to manage our whole phone system internally without any difficulties, enabling our staff to easily keep in touch.
- Alexander Galanido, IT Supervisor
Optodev, a subsidiary of Essilor International
Easy to Configure and Manage
The 3CXPhone clients for Android and iOS utilise VoIP and are easy to setup and manage. The clients can be automatically provisioned from the 3CX Management Console, reducing help desk calls. Because of the inbuilt tunnel, the 3CXPhone clients work seamlessly across all firewalls, making them even more reliable.
Remotely configurable via email, no hassle setup
Easily setup conference calls
Fully integrated, thus easy to use
SIP Forking – use all clients simultaneously
Powerful, Easy to Use Softphones for Windows and Mac Included
Use Inbuilt Softphone to Make and Receive Calls
With 3CX's inbuilt softphones for Mac and Windows you can manage your calls from you desktop and make and receive calls via the office phone system from your computer, even whilst out of the office. Using a headset you can even use 3CXPhone as a full deskphone replacement.
Launch calls on your IP Phone from your desktop with CTI mode
No additional softphone licensing fees
Easy to use and manage
Work seamlessly as if you were in the office and save on call costs
Manage your Calls with the 3CX Switchboard
3CX Phone System includes a powerful switchboard function that can be tailored to the way you want to view and manage your phonecalls. With 4 different views to choose from it can cater to any job role.
Drag and drop calls for quick transfer
Ideal for Call Centers – includes Wallboard and Q-Manager view
View the presence of colleagues easily
Receptionist view allows easy management of incoming calls
Integrates with Office 365, Google, Outlook & Others!
Launch calls directly from your CRM package. Inbound calls are matched to customers based on the caller ID and logged in your CRM system. Accurate call journalling of inbound and outbound calls with call duration allows you to generate insightful reports on customer and agent activities.
Use Office 365, Google contacts or Internal Phonebook
Launch calls from your CRM
Converts cryptical Caller ID to a customer name
Detailed reports on customer and agent activities, no manual call logging
Integrated, Free Web Conferencing
Hassle Free Web Conferencing with WebRTC
3CX WebMeeting harnesses Google's revolutionary WebRTC technology, which enables video and voice communications to take place through the internet browser, meaning that participants will be able to seamlessly join meetings without the need to download any additional software or plug-ins.
Clientless
One-Click Conference
Interoperability with VoIP and video
Bandwidth Management and Control
Video Conferencing for All
With 3CX WebMeeting, companies of all sizes can now take advantage of video conferencing as an advanced collaboration and online meeting tool. Avoid paying a monthly subscription fee for each user and implement open standard peripheral hardware for an inexpensive solution. Unlimited users means inefficient and unprofessional account sharing is eliminated.
3CX WebMeeting is easy to deploy, simple to use, and enhances our organization's efficiency by giving us the ability to have meetings on-demand at any time. The main benefit of this solution is the scalability in our large organization. 3CX WebMeeting allows for us to offer all departments the ability to schedule meetings for their specific need and are not hindered by user limit restrictions.
- Geremy Farmer, Information Technology Coordinator
Magnolia Bank
Pricing based on number of participants, no per user licensing
Unlimited users no matter which package you choose
No per month costs, just one low, yearly payment
Integrated with 3CX Phone System – free for up to 10 participants
Advanced Features for Ultimate Collaboration
Being integrated with 3CX Phone System in addition to its rich feature-set and user-friendliness, 3CX WebMeeting improves employees' productivity and collaboration while its WebRTC integration and web-based functionality ensures incredible ease of use. Participants can join without the need to login anywhere and easy setup of ad hoc meetings makes launching conferences a breeze for both participants and organizers.
Plugin & download free web conferencing
Remote control and assistance for quick & easy troubleshooting
Pre-upload PowerPoint & PDFs for crisp, responsive delivery
Easy to use polling tool for feedback